Plant Pathology Research in China: A Centennial View
Edited by: Prof. Jun Liu (China Agricultural University) and Prof. Xiaorong Tao (Nanjing Agricultural University)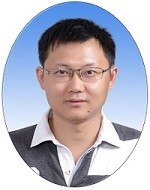 Jun Liu
Ph.D., Professor
Department of Plant Pathology
China Agricultural University
P. R. China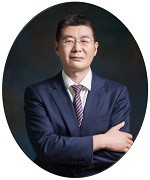 Xiaorong Tao
Ph.D., Professor
Department of Plant Pathology
Nanjing Agricultural University
P. R. China

Plant pathology as a discipline has been developed over one and a half century. We have benefited from the research achievements of plant pathology, by which we are able to deploy knowledge to make a better and healthier life. The teaching of plant pathology in China can be traced back to 1905, the year that the Agriculture College of the Imperial University of Peking was founded. Plant pathology was officially accepted as a subdiscipline until 1921 when the Department of Plant Diseases and Pests was established in the National Southeast University. The Department of Plant Pathology was first established in the Jinling University (Private University of Nanking) in 1927. After that, more and more colleges and universities accepted plant pathology as a major discipline. Looking back on the past 100 years, research community of plant pathology in China has grown up from a small group of people to a large force. Knowledge acquired from plant pathology research has been securing sustainable agriculture in China. Here, we organize a special issue to celebrate the centenary of the formal establishment of Plant Pathology in China. This thematic series focuses on recent advances in understanding plant diseases. Topics of interest for submission include, but are not limited to:
A century review on Plant Pathology in China
Fighting with plant disease - an overview
Wheat rust
Wheat head blight
Rice blast
Rice blight
Corn diseases
Oil plant diseases (rape, peanut, soybean etc.)
Fruit diseases (apple, peach, grape etc.)
Plant innate immunity in China
Future perspective of Plant Pathology
Review articles are specifically invited. In addition, we encourage authors to contribute original research articles related to these topics.
The deadline for submission is July 31st, 2022. To submit your manuscript, please use our online submission system, and indicate in your cover letter that you would like the manuscript to be considered for this thematic series.