Journal Announcement
Phytopathology Research is now officially indexed in Directory of Open Access Journals (DOAJ)!
Welcome to visit!
Aims and scope
Phytopathology Research is an open access journal dedicated to advancing our understanding of plant diseases and developing effective environment-friendly measures for disease control.
The journal publishes fundamental and applied research on broad aspects of plant diseases. These include but are not limited to genetics and molecular biology of plant disease resistance or susceptibility, molecular analysis of relevant traits in agriculturally important phytopathogens, the ecology of pathogens and plant-associated beneficial micro-organisms, disease etiology, epidemiology and disease management, and technical innovations that advance the phytopathology research. Articles are selected based on novelty, importance, scientific validity, and interest to the readers.
About the Editor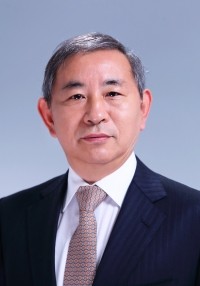 Dr. You-Liang Peng received his Ph.D. degree in Plant Pathology from Kyoto University in 1989, then spent three years at Mitsui Plant Biotechnology Research Institute as a postdoctoral fellow. In 1992, he was appointed associate professor in the Department of Plant Pathology at the China Agricultural University and was promoted to full professor in 1993. He is an outstanding and internationally known plant pathologist, collaborator, and educator. He has made seminal contributions to understanding the molecular basis of pathogenesis and variation in Magnaporthe oryzae, which led to significant advances in controlling rice blast disease. His exemplary leadership has resulted in fruitful collaborations among plant pathologists in Asia and the USA, and his excellent teaching and supervision have trained many next-generation plant pathologists. For these many accomplishments he was elected a CSPP Fellow in 2015 and honored as an APS Fellow in 2018.